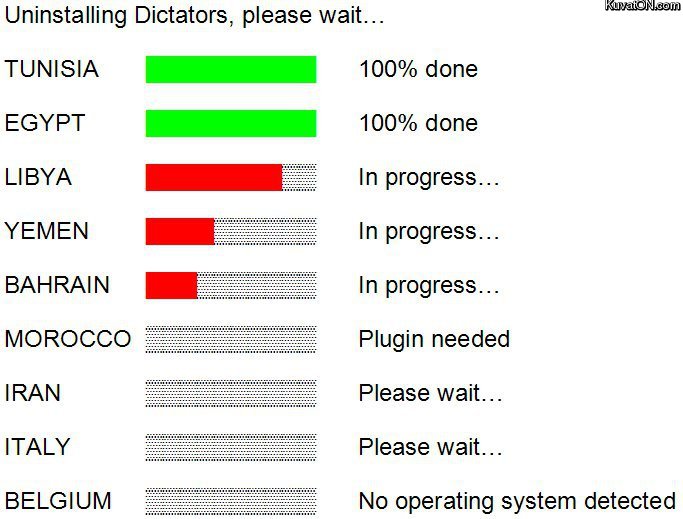 Vielleicht wird das doch noch etwas. 100 Soldaten der Truppe Gaddafis sind aus Lybien nach Italien geflohen. Viel wichtiger noch: Es waren acht Generäle darunter. Hier die Nachricht:
"Eight high-ranking Libyan army officers appeared in Rome on Monday saying they were part of a group of as many as 120 military officials and soldiers who had defected from Muammar Gaddafi's side in recent days.
The eight officers — five generals, two colonels and a major — spoke at a hastily-called news conference organised by the Italian government, which is one of a handful of countries that has recognized the Libyan rebel movement fighting Gaddafi as the legitimate representative of the Libyan people.
"What is happening to our people has frightened us," said one officer, who identified himself as General Oun Ali Oun." (weiterlesen auf yahoo.news)
"One of the eight accused pro-Gaddafi forces of "genocide".
The men – who are said to include five generals – appeared at a news conference in Rome.
Meanwhile South African President Jacob Zuma has held talks with Col Gaddafi in Tripoli, in an attempt to find a diplomatic solution to the conflict.
One of the generals who spoke to reporters in Rome, named as Oun Ali Oun, read an appeal to fellow soldiers and security officials to abandon the regime "in the name of the martyrs who have fallen in the defence of freedom".
He also denounced both "genocide" and "violence against women in various Libyan cities"." (weiterlesen auf BBC.co.uk)